Where did you go?
Some of you may be wondering, "what has happened to Michael and Dustin over the past year?" Or, let's be real, in everyone's busy lives many probably didn't notice we took a "pause". Without getting into details, we were honoring very typical agreements one signs when working in professional services. We're not going to lie…it was a hard year. Not financially, not personally…but it was hard sitting on the bench and waiting to get back in the game. But as many of our friends and colleagues in the profession told us dozens of different ways essentially saying the same thing, the "pause" is/was a blessing in disguise. It's in these pauses where innovation blossoms. We can't wait to share what we've been working on and get back to not only influencing the profession but making a lasting impact. And we believe there's a big difference between influence and impact!
Dustin has had experience in this innovation arena before. Many of his connections know him as the "pioneer of Lean" in the public accounting profession. He first started performing Lean work in tax and accounting processes back in 2006 at Rea & Associates, a progressive top 100 firm in Ohio. And his unique application + methodology took off from there and by 2018 he had worked with over half of the top 100 firms and close to 200 firms in total. The Lean methodology has successfully "bridged the gap" between process and technology over these past 14 years as we've seen unprecedented growth in what technology can do. It's helped to drive positive change and sustaining results in the firms that have gone down the path of Lean implementation. And with hundreds of green belts trained by Dustin in firms across the country, and four firms competitively offering Lean consulting services today to this market, it's a movement that is still going strong. Impact.
Michael has his own impact story to share as well. Many of you know Michael as "the hat guy" – always carrying his 'consulting hat' on the road with him. It's not just a silly schtick though. There's a real metaphor in that he is a leading example of making the transformation from technical CPA to consulting CPA. It's his superhero gear! And this transformation is what inspires like-minded and growth-oriented CPAs to reach this next level of professional growth. Who better to develop and train future advisors and consultants than someone who has been in those exact same shoes before and made the leap? Impact.
The ConsultoryCPA™
It is with this preface that we'd like to introduce our next impact-maker: The ConsultoryCPA™. Michael did a great job of teasing this idea out with a couple of videos posted on LinkedIn in January. This concept is born out of hundreds of research calls over the past year, a combined 30+ years' experience in the CPA profession (both technical and consultative), and deep knowledge of innovation in professional services. You would be classified as a hermit if you hadn't heard about the importance of CPAs moving up the value chain to advisory and/or consulting services over the past few years. It's all you hear. It's a lot of noise. We'd like to try and simplify that noise. This introductory article will in no way do this concept justice, but it will serve as the foundation from which we will build upon going forward.
They say a picture is worth a thousand words and it provides a way to simply the explanation of the ConsultoryCPA™. The Kano Model has been around for a long time, but it was first brought to the CPA profession by Dustin over 12 years ago. We've tweaked it a bit to provide a new way of viewing the services a CPA firm offers (could offer) as it relates to the client experience. And it helps to visualize why we're coining the term 'Consultory' – it's a combination of the words 'Consulting' and 'Advisory'. The reason is two-fold: 1) there's a difference between advisory work and consulting work and 2) CPA firms are uniquely positioned to offer BOTH.
In the Kano Model, the vertical axis is client satisfaction. The higher up you go the happier your clients are. The horizontal axis is how well your firm executes the various services it offers. The better you execute the happier your clients are. In the model you will notice three terms: Compliance, Advisory, and Strategic Consulting. Here are the definitions we use to clarify these services:
 Compliance – Work and services performed as required by law or standards. Often this is done on a recurring basis.
 Advisory – Recurring value-add work tied to compliance work.
Strategic Consulting – Strategic, independent projects with specific time frames to solve specific issues.
Differentiate your firm
When using these definitions and understanding how they are perceived by your clients a few things jump out. If you are only providing compliance services, work that meets laws or standards you are not crossing the axis into the happy and satisfied client area. If your client is viewing the work that you provide as compliance, then the driving factor in this relationship will be price because it feels like a commodity.
The Advisory / Performance line is the first line of differentiation. It's providing services that meet client expectations. Advisory services are naturally born out of compliance relationships. You can start with advisory and throw in compliance, or you can build from compliance to advisory. Either way, it offers a firm the ability to value price engagements and create a more recurring revenue stream throughout the year. Examples include tax planning and wealth management for individual tax clients to offering more valuable management comments to audit clients.
The Strategic Consulting / Delighter line offers the ultimate differentiation point. It is where you provide a service that delivers a "wow" factor to your client. These types of services help with a current need or unexpected circumstance your client may encounter. It's often born out of proactive guidance and support you provide a client through an ongoing advisory engagement. When your consulting specialists can take an identified client need and turn it into a successful outcome / improvement for the client, you're delivering the ultimate value.
So, don't just focus on "Advisory Services" and call it a day. It's a wonderful start and gets you in the game in terms of differentiation and higher fees from compliance services. Begin building and developing consulting expertise to hit it out of the park for your clients. That is the ultimate win-win!
Transformity Solutions combined with the ConsultoryCPA™
As we've really dialed in on the business model of tomorrow for a CPA firm, we've discovered that we can't just sit back and wait for others to develop the methodology, tools and training to make this reality. It's already been too long. And status quo is falling significantly behind. So Transformity is focusing our efforts in three areas to help our clients build their firm of tomorrow:
Co-developing unique software tools to transform traditional compliance processes to a much higher level of effectiveness focusing on internal and external client value. Our clients can't get to the Consultory levels without freed up time. We're starting in tax and diving into the weeds this busy season with a few early adopter firms to test our MVP (minimum viable product) which will allow the client to jump out of the weeds! It's going to be an adventure! More to come in the next few months on this front. Just know that the tax process 98% of the firms in this country are using to get work done is transforming. We also have a cool project for Audit process improvement we're co-developing with a software vendor that will be rolled out later this year.
V+AIM (Vision + Action Planning, Investing, Magnifying) Consulting on a select basis to the most forward-thinking firms. We hope to change the game away from old-school strategic planning which embraces too much status quo.
Execution training and coaching on the above concepts to make a lasting impact on the profession.
We hate status quo and slow adoption so we're getting our hands dirty and making change and transformation happen. Not sitting back and doing what's always been done. What's the definition of insanity? Exactly! We're excited to share and develop the ConsultoryCPA™ with you. Let's work together to create a lasting impact for both you and your clients!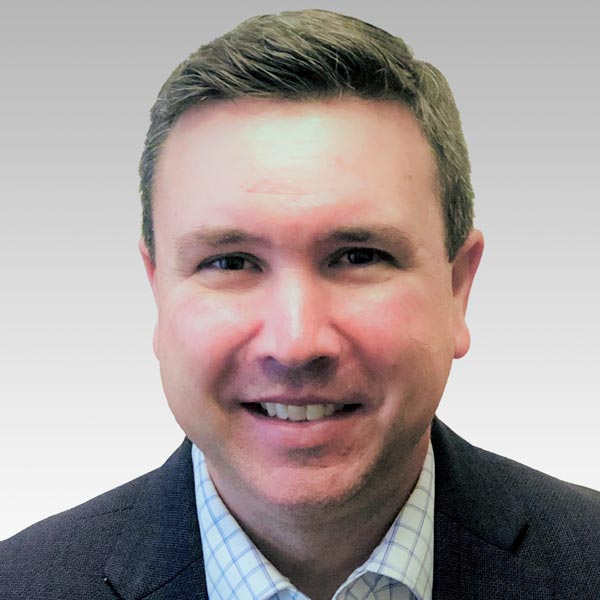 Passionate about innovation and the transformation of the accounting profession. Collaborating to build the future business model of a public accounting firm.
The pioneer and industry expert in applying Lean Six Sigma, Project Management and Constraint Management principles within public accounting firms. 15+ years of experience working in and serving the public accounting profession. Master Black Belt in Lean Six Sigma.  View Dustin's Bio.